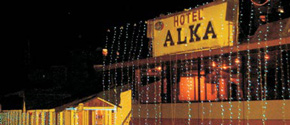 Late Shri Devi Prasad Agrawal had initialized to promote the tourism industry since 40's of twentieth century. In 1963 he established Alka Hotel which was inaugurated by Col. Teja Singh. Later a pure vegetarian Restaurant "Prasad" was established in the name of Late Shri Devi Prasad Agrawal.
Alka Hotel is one of the oldest hotels in Ranikhet which has not only heritage outlook but also geared up with all modern amenities. located at a prime location in Ranikhet. With rich generosity The Hotel greets Indian and international tourists and make their visits comfortable & delightful.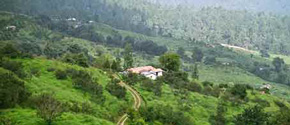 Ranikhet reflects the very best of the heavenly Himalayas; their lush green forests, majestic mountain peaks, exotic plant life and attractive wild life. To see nature and its elements in full harmony, the right place to be is Ranikhet.
According to a popular belief, this spot had won the heart of Rani Padmini, queen of Raja Sudhardev. She chose this scenic place to be her abode and since then, it has come to be known as Ranikhet, literally "Queen's Field". At an altitude of 1829mtres, above sea level, this hill resort is undoubtedly a tourists' paradise.